Tri-County Trust strives to provide products that will meet the needs of our customers.
MySecure+ Checking
FREE Electronic Banking Package - Includes Online Banking, Online Bill Payment, E-Statements1, Mobile Banking*, Mobile Check Deposit and Text Alerts

FREE Chip Enabled MasterCard® Debit Card2 with Text Alerts

No Minimum Deposit to Open

No minimum Balance

Unlimited Check Writing

Overdraft Privilege available for qualifying customers 3
Security and Value Features
IDProtect® Benefits - The Benefits listed below are referred to collectively as the "IDProtect® Benefits" or IDProtect® service.4

Up to $10,000 Identity Theft Expense Reimbursement

Coverage5 for expenses associated with restoring your identity

Comprehensive Identity Theft Resolution Services – Access to a dedicated fraud specialist assigned to manage your case until your identity is restored

Identity Monitoring – Monitoring of over 1,000 databases and public records to identify suspicious activity (Registration/activation required)

Credit File Monitoring6 – Daily credit file monitoring and automated alerts of key changes to your Experian, Equifax and TransUnion credit reports

3-in-1 Credit Report and Score7 – Request an updated credit report every 90 days or upon opening a resolution case. Each new report includes an updated single bureau credit score. (Registration/activation required)

Debit and Credit Card Registration (Registration/activation required)

Online identity theft news center and phone and web resources (Registration/activation required)

$10,000 Accidental Death & Dismemberment Insurance5 – Up to $10,000 of 24-hour accidental death and dismemberment insurance coverage (Coverage divides equally on joint accounts and reduces by 50% at age 70)

Cellular Telephone Protection5 – Up to $300 of replacement or repair costs if cell phone is stolen or damaged; up to two (2) claims per year; $50 deductible; covers up to three (3) phones listed on cellular telephone bill. Cellular telephone bill must be paid through the Checking Program Account.

Debit Advantage® – Buyer's Protection5 covering items for 90 days from the date of purchase against accidental breakage, fire, or theft, and Extended Warranty5 coverage, which extends the U.S. manufacturer's original written warranty up to one full year on most new retail purchases if the warranty is less than 5 years (Items must be purchased entirely with the Checking Program Account)

$hopping Rewards™ – Online cash back shopping with national and local merchants (Registration/activation required; Available online only)

Travel & Leisure Discounts – Shopping, dining and travel discounts (Available online only)
Already have a My Secure+ or My Rewards+ checking account? Register with the access code you were given at account opening to access all of these great benefits!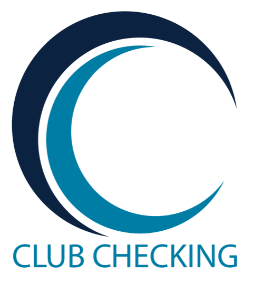 No access code? Give us a call at (660) 338-2234
If you have already registered, don't forget to download the Club Checking Mobile app too!

Download on the Apple App Store.

Perks
ATM Freedom from Fees – Use any of the 55,000 ATM's in the worldwide Allpoint network, anywhere, anytime, and you are free from ATM fees. Just look for the Allpoint logo or, better yet, use the handy ATM locator or mobile app to find the nearest Allpoint ATM.

Disappearing Service Charge: $4.95 – Monthly service charge of $4.95 disappears for customers through age 23 and 65 or better, or keep an average balance of $5,000 in your checking account.
---
* Wireless carrier fees may apply.
1 Paper statements are optional for $3.00 per month.
2 Replacement card fee may apply. See bank for details.
3 The bank charges a fee of $27 for each overdraft. Overdrafts must be repaid immediately. We may authorize and pay overdrafts for checks and other transactions made using your checking account number, certain ACH transactions, and automatic bill payments. We will not authorize and pay overdrafts for ATM transactions and everyday debit card transactions unless you ask us to. We pay overdrafts at our discretion, which means we do not guarantee that we will always authorize and pay any type of transactions. See bank for complete details.
4 Benefits are available to personal checking account owner(s), and their joint account owners subject to the terms and conditions for the applicable Benefits. Some Benefits require authentication, registration and/or activation. Benefits are not available to a "signer" on the account who is not an account owner or to businesses, clubs, trusts, organizations and/or churches and their members, or schools and their employees/students.
5 Special Program Notes: The descriptions herein are summaries only and do not include all terms, conditions, and exclusions of the Benefits described. Please refer to the actual Guide to Benefits and/or insurance documents for complete details of coverage and exclusions. Coverage is provided through the company named in the Guide to Benefit or on the certificate of insurance.
6 Credit file monitoring may take several days to begin following activation.
7 Credit Score is a VantageScore 3.0 based on single credit bureau data. Third parties may use a different type of credit score to assess your creditworthiness.
Insurance Products are not insured by the FDIC or any Federal Government Agency; Not a deposit of or guaranteed by the Bank or any Bank Affiliate.