Instead of writing a check, use your Tri-County Trust Debit Card.
The amount is deducted directly from your Tri-County Trust checking account. Use it anywhere Mastercard debit cards are accepted - at millions of locations worldwide. Automated Teller Machines (ATM) provide 24-hour convenience worldwide.
Works like a credit card but is deducted from your checking account

Withdraw cash from ATM's worldwide

Check account balances at any ATM

Monitor your Debit Card transactions with Alerts

Fraud Protection*
For a "no-fee" withdrawal use your Tri-County Trust Debit Card at our ATM located next to Dollar General, Glasgow, MO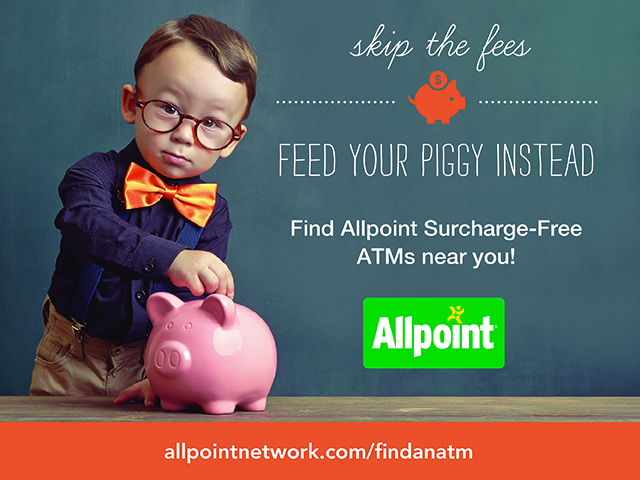 The Allpoint Network is a surcharge-free network of ATM's with over 55,000 locations throughout the United States, Canada, Mexico, Puerto Rico, United Kingdom and Australia. Click here to find an Allpoint ATM near you! https://allpointnetwork.com/index.html#where
To report a lost or stolen Debit/ATM card after normal business hours:
Call (877) 226-2351
You can also reach us by e-mail at:
customerservice@tricountytrust.com
CAUTION: Please DO NOT use this email address to send sensitive personal or financial information such as account numbers, social security numbers, PIN numbers or other personally identifiable information.
* With our Debit Card Fraud Protection Program you may receive an automated phone call to verify a purchase to stop potential fraud. Please keep in mind this is for your account protection.