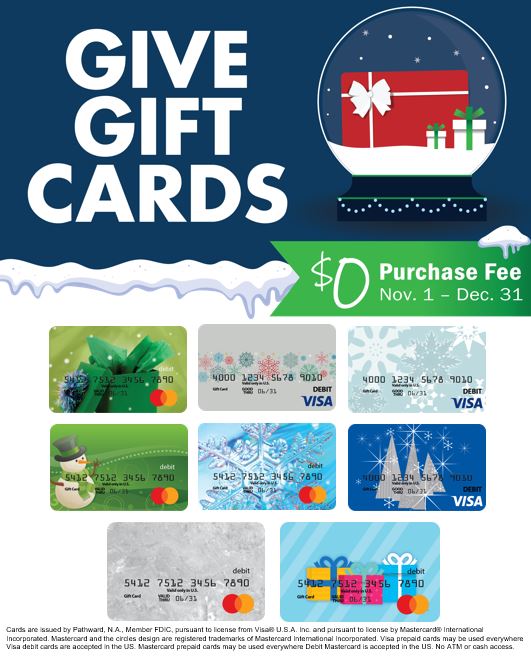 Stop by Tri‐County Trust today and pick up your Gift Card or Reloadable Card today!
All Products
‐ Accepted at millions of retail locations
‐ Shop online or over the phone
‐ Track & manage your spending online
‐ Check your balance
‐ FDIC insured when registered
Gift Card
NO PURCHASE FEE NOVEMBER 1ST - DECEMBER 31ST, 2023
‐ Easy to load: load the card and it's ready to go!
‐ Fully transferable: buy and give
‐ Choose from a number of gift card designs
Reloadable Cards
‐ No credit check required
‐ Better than check cashing: load your payroll, government & other checks
‐ Pay your bills online
‐ Get cash at participating ATM's & retail locations
Large Order Gift Cards
‐ Personalize gift cards for you, your business or organization
‐ Customize with a personal message
‐ You choose the value you want to load on each card
‐ Choose from a number of gift card designs
Go to https://secure.myprepaidbalance.com to link to your card.